15.5 million jobs created.  Unemployment rate drops to 4.6 percent .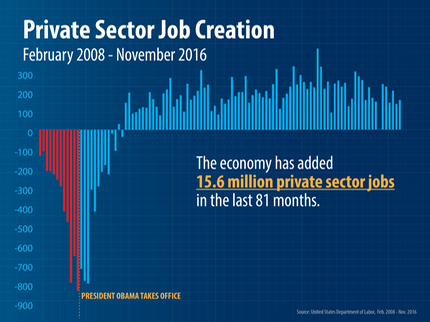 Obamacare Pushes Uninsured Rate Down to 8.8 Percent.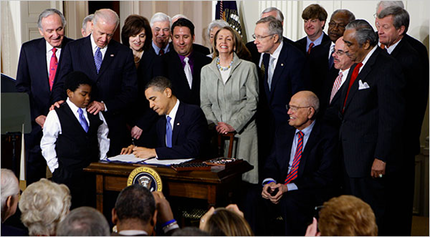 There are now 21.3 million fewer uninsured persons than there were in 2010, according to the survey, which is conducted by a division of federal Centers for Disease Control and Prevention.